Live Performance of the IFAC Control Orchestra at the IFAC World Congress Closing Ceremony
The 22nd IFAC World Congress features the first live performance by the IFAC Control Orchestra, an orchestra ensemble consisting only of musicians from the control community. The orchestra includes more than 30 musicians who will rehearse and perform three musical pieces at the IFAC World Congress. The performance takes place at the Closing Ceremony on July 14. It will be the overall second performance of the orchestra after its virtual premiere at the 21st IFAC World Congress in 2020 (check out https://www.ifac-control.org/about/ifac-control-orchestra for details and the recordings).
We look forward to meeting you at the Closing Ceremony.
Member of the IFAC Control Orchestra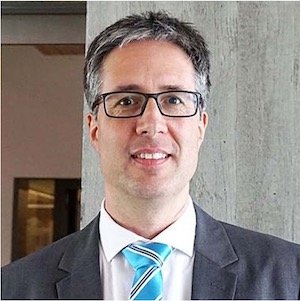 Jochen Rieber (Conductor)
| | |
| --- | --- |
| Name | Instrument |
| Melanie Harms | Flute |
| Patrizio Colaneri | Flute |
| Takashi Yamaguchi | Oboe |
| Saeid Bashash | Melodica |
| Michael Hertneck | Clarinet |
| Anna Scampicchio | Clarinet |
| Mirko Mazzoleni | Tenor Saxophone |
| Matthias Müller | Trumpet |
| Julian Schiller | Trombone |
| Franco Blanchini | Violin |
| Oliver Sawodny | Violin |
| Xie Yuxiao | Violin |
| Zini Pan | Violin |
| Paul Kotyczka | Violin |
| Amelie Zeller | Violin |
| Tetsuo Shiotsuki | Violin |
| Augustin Alonso | Violin |
| Johannes Reuter | Violin |
| Shunto Ishida | Violin |
| Jan Inge Dyrhaug | Violoncello |
| Ian Craig | Violoncello |
| David Meister | Violoncello |
| Masahiro Mae | Contrabass |
| Julian Berberich | Guitar |
| Carlos Eduardo Trabuco Dorea | Guitar |
| Masaaki Nagahara | Guitar |
| Philipp Hastedt | Bass Guitar |
| Masako Kishida | Piano |
| Gennaro Notomista | Piano |
| Charlotte Stein | Piano |
| Igor Boiko | Piano |
| Jacques Noom | Piano |
| Chris Verhoek | Drums / Percussion |
| Alessandro Gentili | Drums / Percussion |
| Javier Pedrosa Alias | Drums / Percussion |
| Jochen Rieber | Conductor |