IG Forum (SG07): Automatic Control for Smart Cities: Can people accelerate control of urban systems?
Date: 16:00-18:00, Tuesday, 11th July 2023 (TuC)
Room: Room 413
Related Technical Committees: TC 9.2. Systems and Control for Societal Impact, TC9.3 Control for Smart Cities
Planned by: IFAC2023 Industrial Subgroup on Smart Cities (SG07)
Organizer:
Michinaga Kohno (Michi Creative City Designers Inc., Japan)
Session Chairs:
Chair: Michinaga Kohno (Michi Creative City Designers Inc., Japan)
Co-chair: Kenji Hirata (Toyama University, Japan)
Speakers:
Keisuke MURAKAMI (Director-General, Digital Agency, Government of Japan) - Keynote spearker
Hideki KOIZUMI, (Professor, Department of Urban Engineering, Tokyo University, Japan) - panelist
Hiroyuki KASUYA (Director, Construction Bureau, City of Yokohama, Japan) - panelist
Dominique MIGNOT (Professor, Université Gustave Eiffel, France) - panelist
Irina ILINA (Professor, National Research University Higher School of Economics, Russia) - panelist
Samuel Qing-Shan JIA (Tsinghua University, China; Chair, IFAC TC9.3) - panelist
Kenji HIRATA (Professor, University of Toyama, Japan; Member, IFAC TC9.3) - moderator
Abstract
The components of smart cites such as power grid management, building energy management, autonomous driving have been discussed as automatic control issues. Recent technologies like GPS data from mobile phones and information obtained from surveillance cameras are being used to obtain data of activities of citizens and to control human behaviors.
In this forum, the entire city shall be regarded as a controlled objects, and the issues how to make a city more livable and vitalized and to improve the well-being of the people shall be discussed.
For this purpose, the keynote speaker and the panelists are selected from prominent researchers and practitioners in smart city development both from Japan and Europe, and they will talk about issues they are confronting to let professionals in automatic control quest for the new area of research.
Session Program
This forum consists of a keynote speech, followed by a panel discussion with five panelists.
16:00-16:40 Keynote speech, Mr. Keisuke Murakami, Digital Agency, Japan
16:40-18:00 Panel Discussion
Biography of Speakers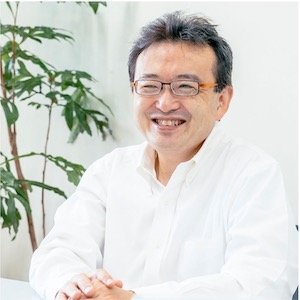 Mr. Keisuke MURAKAMI was born in Tokyo in 1967. He joined Ministry of International Trade and Industry (MITI, currently reorganized as Ministry of Economy, Trade and Industry = METI) in 1990. After supervising ICT policies for many years, he started the "Cool Japan Strategy", participated international negotiations on global warming on COP 15 and COP 16, as well as playing important roles in the establishment of the Feed-In Tariff system for renewable energy in Japan. Since 2014, Mr Murakami led the revitalization of rural areas, the National Strategic Special Zone programs and the Super City Initiative at the Cabinet Secretariat and the Cabinet Office, and then, since September, 2021, he has been in charge of the Digital Transformation of every corner of public and private services and of the "Vision for a Digital Garden City State" as a Director-General of Digital Agency of the Government of Japan.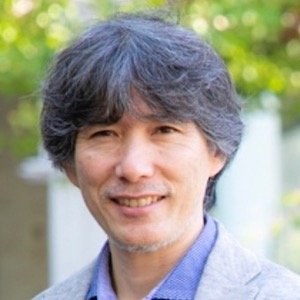 Professor Hideki KOIZUMI obtained doctor's degree from the University of Tokyo on urban planning. After serving Science University of Tokyo as a Research Associate and the University of Tokyo as an Associate Professor, Dr. Koizumi has been professor of the University of Tokyo in Urban Engineering till today. Professor Koizumi is theoretically exploring the methodology of urban planning and community development while working on the practice of urban planning in many areas of Japan and Asia. He also contributes to the reform of the Japanese urban planning system, such as involving the Ministry of Land, Infrastructure and Transport of the Japanese government in establishing urban planning system based on citizen initiatives. Currently he work for a few smart city cases in Japan and leading the Special Committee for Smart City of the City Planning institute of Japan.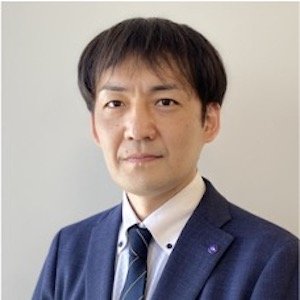 Mr. Hiroyuki KASUYA joined the Municipality of Yokohama in 2003. After serving at "Future City" Promotion Office of Supervisory Office for Measures against Global Warming, and Urban Planning Office of Construction Bureau, he is now responsible for supporting revitalization of suburban residential areas as a Director for Housing Revitalization Division of Housing and Architecture Bureau of the City of Yokohama.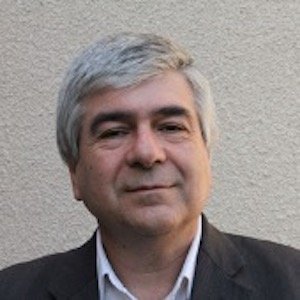 Professor Dominique MIGNOT is Head of the Department "Transport, Health, Safety" at University Gustave Eiffel (previously Ifsttar). He is Vice-President of FERSI (Forum of European Road Safety Research Institutes), Vice-President of the Transport Research Committee of the International Transport Forum (OECD) and Head of Irtad (International Traffic Safety Data and Analysis Group). He is Engineer of the French "Bridges, Waters and Forests" Corpse and Doctor in Economic sciences. He was previously member of the Committee of Experts for the National Council for Road Safety and co-chair of the advisory board of ETRR journal (European Transport Research Review). He was also previously Deputy scientific director of IFSTTAR (French institute of science and technology for transport, development and networks) and before Deputy Director of LET (Transport economic laboratory). He was President of the ASRDLF (Association de Science Régionale De Langue Française ; French section of the Regional Science Association International), 2006-2008. His research fields are transport economics, road safety economics, transport and land use, mobility and inequalities.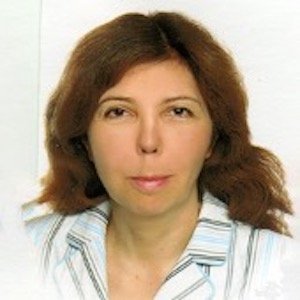 Professor Irina ILINA is Director of the Institute for Regional Studies and Urban Planning, National Research University "Higher School of Economics" (NRU HSE), and Professor of Faculty of Social Sciences, School of Public Administration, Chair of Spatial Development and Regional Governance at NRU HSE, and Professor of Fuculty of Urban Planning at NRU HSE. Professor Ilina graduated from Moscow State University M. V. Lomonsov, then postgraduate studies at the Center for Regional Economic Research and Information, and obtained PhD (Doctor of Economics) in 2003. She has been active as scientific supervisor, author and member of the author's teams of more than 400 research papers and urban planning projects on the problems of strategic and territorial planning, land us, urban planning design, formation of sustainable development policy, smart cities and smart regions.

Samuel Qing-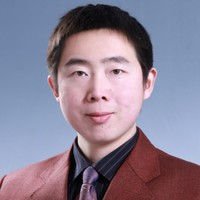 Shan JIA's research aims at using methodologies of systems engineering for design and optimization of large-scale complex systems. He is interested in developing an integrated data-driven, statistical and computational approach to find designs and decision-making policies which have simple structures and guaranteed satisfying performance. His work relies on strong collaborations with experts in manufacturing systems, autonomous systems, energy systems, and smart cities. His research tackles the common challenges across these multiple disciplines. Professor Jia is the Chair of IFAC TC 9.3 Control for Smart Cities.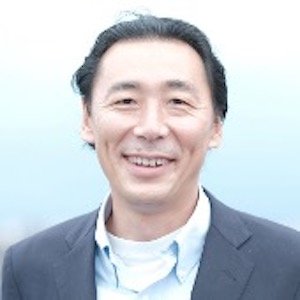 Kenji Hirata received the Ph.D. degree in information science from the Japan Advanced Institute of Science and Technology, Hokuriku, Japan. He is currently a Professor with the Faculty of Engineering, University of Toyama, Toyama, Japan. Prior to that appointment, he held faculty appointments at Osaka University, Suita, Japan, and the Nagaoka University of Technology, Nagaoka, Japan. He held visiting research scholar positions at the University of California at Santa Barbara, Santa Barbara, CA, USA, from 2008 to 2009 and from 2012 to 2013. His research interests include the analysis and design of controls for systems with constraints, hybrid and switched dynamical systems, applications of sensor network technologies, and distributed decision making in power demand/supply networks.