IG & IC Forum: Industry 4.0: Examples, challenges and the way forward for human-AI collaboration
Date: 10:00-12:00, Wednesday, 12th July 2023 (WeA)
Room: Room 413
Related Technical Committees: TC 6.1. Chemical Process Control, TC 6.2. Mining, Mineral and Metal Processing, TC 6.3. Power and Energy Systems, TC 6.4. Fault Detection, Supervision and Safety of Technical Processes (SAFEPROCESS)
Planned by: IFAC2023 Industry Subgroup on Steel Manufacturing Processes (SG04), Chemical Processes (SG05), and IFAC Industry Committee
Organizers:
Moncef Chioua (Polytechnique Montreal, Canada)
Hideaki Tanaka (ENEOS, Japan)
Shigemasa Nakagawa (Nippon Steel TEXENG, Japan)
Hiroshi Kitada (Nippon steel, Japan)
Session Chair:
Chair: Hideaki Tanaka (ENEOS Corporation, Japan)

Speakers:
Moncef Chioua (Polytechnique Montreal, Canada) - moderator
Kevin Brooks (APC Smart/University of the Witwatersrand, South Africa) - panelist
Lidia Auret (Stone Three, Stellenbosch University, South Africa) - panelist
Alf Isaksson (ABB, Sweden) - panelist
Kazushi Kuse (ASAHI Kasei, Japan) - panelist
Osamu Yamaguchi (JFE Steel, Japan) - panelist

Abstract
Industry 4.0 aims to enable plant automation and digitalization. This session will start with some actual examples of current implementation of Industry 4.0 technologies and practices in the steel and chemical industries, and then discuss the challenges and vision for the future.
Real-world application of Industry 4.0 technologies and practices in the mining, metals, and mineral processing (MMM) industries will be considered, as the current state-of-the-art MMM industries have increasingly implemented digitalization, especially in conjunction with advanced process control technologies such as Model Predictive Control.
The topic of reinforcement learning as an industrial automation technology will be considered, and how reinforcement learning can contribute to higher and higher levels of automation.
With increasing automation that forms part of the future of Industry 4.0, the role of human supervision and intervention of such technologies is important to consider. The concept of "human-in-the-loop" artificial intelligence in the context of process control and automation will be discussed. Human-in-the-loop AI considers the requirements of human-AI collaboration during development, maintenance, exception-handling, and business case confirmation of AI-solutions for Industry 4.0. Practical examples from a MMM technology and services provider will be discussed.
Session Program
Moderator introduces all the panelists very quickly with a few words. Then each panelist makes 3 minutes presentation with 1-2 slides so that audience knows who the panelists are and what their ideas are. The rest of the time will be allocated for discussion. (Total 1-2 hour)
10:00-10:10 Moderator introduces panelists
10:10-10:30 Each panelists makes 3 minutes presentation
10:30-12:00 Discussion by panelists

Biography of Speaker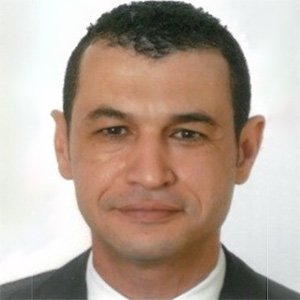 Moncef Chioua: Moncef is an Assistant Professor at Polytechnique Montréal in the Department of Chemical Engineering. His research focuses on process data analysis with applications in industrial processes monitoring and process operators support systems. Moncef was a member of the process data analysis and optimization research group at ABB Corporate Research Center in Ladenburg, Germany between 2008 and 2020. He was a member of the process control research group at PAPRICAN, Pointe- Claire (now FP- Innovations) from 2003 to 2004. He holds a PhD from Polytechnique Montréal, an engineering degree from the École Supérieure des Sciences et Technologies de l'Ingénieur de Nancy (ESSTIN) and a Diplôme d'Études Approfondies (DEA) from the National Polytechnic Institute of Lorraine (INPL).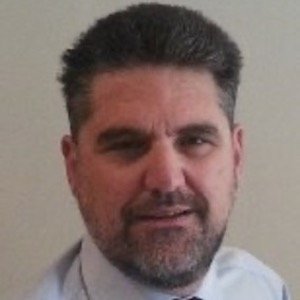 Kevin Brooks: Kevin obtained his B.Sc (Chemical Engineering) in 1980 and his PhD in 1986, from the University of the Witwatersrand (Wits), where he lectured until 1990. He joined Honeywell Hi-Spec Solutions in 1995, working in dynamic modelling, advanced process control (APC), and optimization. He was Engineering Leader for APC and led projects in South Africa and Europe, mainly Eastern Europe. In 2007 Kevin joined BluESP, the Aspentech distributor for South Africa, as a principal consultant and later chief engineer. In this capacity, he performed projects in ethylene, and fuel gas network optimization and, together with Anglo Platinum, pioneered the application of APC in mining. In 2021, he formed APC Smart to mentor and train upcoming APC engineers and provide profit improvement programs and project implementation in APC. In 2019, he was appointed visiting and subsequently honorary adjunct professor at Wits. Kevin is a leader the data analytics, numerics and control engineering (DANCE) research group and supervises ten graduate students. He has been on the Exco of the South African Council for Automation and Control since 2007. He was president in 2013 and 2014, including hosting the very successful IFAC World Congress in Cape Town. He has run the communications and metrics arm of the IFAC Industry Committee since 2017.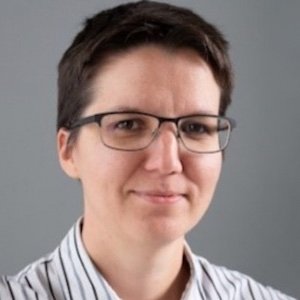 Lidia Auret (BEng – Chemical Engineering, 2007; PhD – Extractive Metallurgical Engineering, 2010 from Stellenbosch University) is a Senior Process Data Scientist at Stone Three (an operational productivity, health, and safety solutions provider) and holds extraordinary/honorary associate professor positions at the Departments of Chemical Engineering at Stellenbosch University and University of Cape Town. Lidia's research interest is data analytics and machine learning methods for process monitoring in industrial processes, and she has collaborated with industrial funders (e.g., Anglo American Platinum, Glencore) and industry-state partnerships (e.g., SAMMRI – South African Mines to Metals Research Initiative) on these topics. Lidia is the author of more than 40 peer-reviewed publications, including journal papers and peer-reviewed international conference contributions. She has mentored one postdoctoral fellow, and supervised 5 PhD and 24 master's students. Lidia serves on the executive committee of the South African Council for Automation and Control.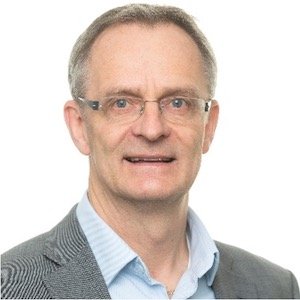 Alf Isaksson received an MSc in Computer Engineering and a PhD in Automatic Control, in 1983 and 1988 respectively, both from Linköping University, Sweden. He stayed at Linköping University until 1991 as an Assistant Professor. From 1991 to 1992 he spent one year as a Research Associate at The University of Newcastle, Australia. Returning to Sweden in 1992 Isaksson moved to the Royal Institute of Technology (KTH) in Stockholm, where eventually in 1999 he was promoted to full Professor. In 2001 he made the shift from academic to industrial research and joined ABB Corporate Research in Västerås, Sweden, where he has held several different positions. Most prominently, from January 2014 until March 2019 he was Group Research Area Manager coordinating all Control research globally at ABB Corporate Research. Meanwhile Isaksson kept a connection to the academic world as Adjunct Professor in Automatic Control at Linköping University 2006-2015. At ABB he is now Corporate Research Fellow for Automation and Control, and from November 2021 also back in academia as Adjunct Professor at KTH, Stockholm, Sweden. He is Senior Member of IEEE since 2003, Member of the Royal Swedish Academy of Engineering Sciences since 2013 and was in 2023 appointed IFAC Fellow.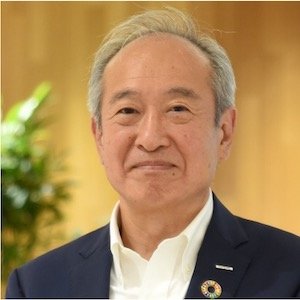 Kazushi Kuse received Ph.D. in Computer Science from the University of Tsukuba in 1987 and joined IBM Research as a senior researcher. He led the Programming Languages Group, Object Technology Group, Pervasive Computing Group, and Services & Software Division. In 2004 he was appointed Director of IBM Tokyo Research. In 2006 and 2007, he worked on a knowledge management system project at his IBM HQ in New York. In 2008, he was Vice President of the Strategic Value Creation Team, leading several transformational projects. He led R&D in IBM Japan from 2009 to 2016. In 2017, he became CTO of IBM Japan. He joined Asahi Kasei in 2020 as an Executive Fellow. He currently leads Asahi Kasei's digital transformation as a director and senior managing executive officer. He is a member of the Council for Science and Technology sponsored by the Ministry of Education, Culture, Sports, Science and Technology.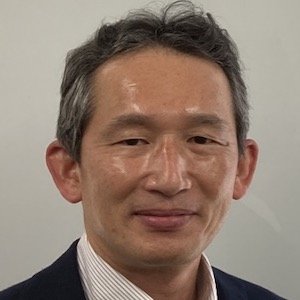 Osamu Yamaguchi worked in the Steel Laboratory of JFE Steel from 1992 to 2022 and was primarily working on process control and optimization for production schedule and logistics in steel works. His interest is mainly on optimization theory, Complex system (e.g. Complex network, Jammology, non-linear dynamics), and Quantum computing. From Sep. 2007 to Aug. 2008, he was a research scientist at University of California at Davis.
He has been a leader of research groups applying AI, data science and model predictive control to the practical steel plant in Cyber Physical System Research and Development Dept from 2014 to 2022.
Currently, he is working in the Data Science Project Department of the company on planning, installing and education in data science technologies as a Staff General Manager.
Osamu graduated from Kyoto University, and holds a Master's degree in control theory.