IC Forum 2: The Entrepreneurship Route: From Controls Research to Startup Ventures
Date: 13:30-15:00, Thursday, 13th July 2023 (ThB)
Room: Main Hall
Related Committee: IFAC Industry Committee
Organizer:
Tariq Samad (Senior Fellow, Technological Leadership Institute, University of Minnesota, U.S.A.)
Session Chair:
Chair: Tariq Samad (Senior Fellow, Technological Leadership Institute, University of Minnesota, U.S.A.)
Speakers/Panelists:
Raffaello D'Andrea (Founder/CEO, Verity, Switzerland)
Francesco Borrelli (Professor, Mechanical Engineering, University of California, Berkeley, U.S.A.)
Ming Ge (Founder/CEO, Apogee, China)
Thomas Jones (Co-founder/CEO, S-PLANE Automation, South Africa)
Yoshiyuki Sankai (Professor, University of Tsukuba; Founder/CEO, CYBERDYNE; PD of SIP, Cabinet Office, Government of Japan)
Abstract
Advances in control science and engineering create value for society in numerous ways. In this session, organized by the IFAC Industry Committee, we will discuss one of these channels to societal value: startups that take ideas to commercial impact.
Applications of new control technology span many sectors of industry and the economy—each of these brings its own considerations. Similarly, geographical markets also impose requirements and constraints and offer their own opportunities. Yet, there are common themes too, related to understanding and furthering technology maturity, identifying potential customers, financing ventures, intellectual property management, being able to pivot and react quickly to market signals, building teams, and more.
The panel participants have been recognized for their technological contributions in control systems and have leveraged their learnings towards new ventures. They cover industry sectors as varied as warehouse logistics, the process industries, building management, aerospace, automotive, and robotics.

All those with an interest in the topic of entrepreneurship are invited to attend the session. Our target audience includes students, faculty, and practitioners who are considering launching their own startups—we will provide guidance for this constituency in particular.
Session Program
13:30 – 13:35 Moderator's introduction – Tariq Samad
13:35 – 13:45 Keynote presentation (by video): Preparing for entrepreneurship by putting yourself and your students in a position where failure is not an option – Raffael D'Andrea
13:45 – 13:55 Keynote presentation: The Entrepreneurship Route: From Cybernics fusing Human, Cyber-Physical Space to Startup Ventures – Yoshiyuki Sankai
13:55 – 14:15 Invited perspectives – Francesco Borrelli, Ming Ge, and Thomas Jones
14:15 – 14:35 Moderated discussion with the panel
14:35 – 15:00 Open Q&A with the audience
Biography of Speaker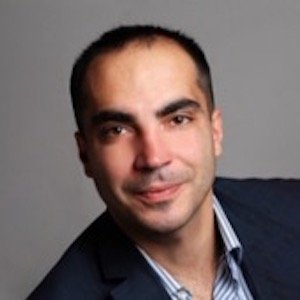 Dr. Francesco Borrelli is Professor of Mechanical Engineering, University of California, Berkeley, USA. Prof. Borrelli was the co-founder and CTO of BrightBox Technologies Inc., a company focused on cloud-computing optimization for autonomous systems, acquired by Flex, Inc. in 2016. He is currently the co-founder of WideSense, Inc., a UC Berkeley spinoff focused on intelligent electrified mobility. WideSense is revolutionizing the operation of electric fleets and its product is already used by a number of transit agencies in the USA. Professor Borrelli's recent industrial activities focus on the application of predictive control in self-driving vehicles, utility scale solar power plants, automotive control systems, and building energy efficiency control. He is a Fellow of IEEE and his numerous awards include a best-dissertation award from ETH Zurich, the IEEE CSS Control Systems Technology Award, and the IFAC Industrial Achievement Award. He received his Ph.D. from ETH Zurich.
---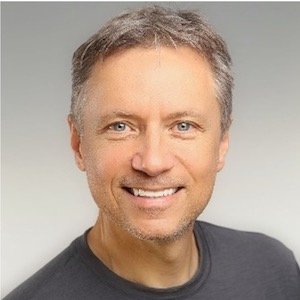 Dr. Raffaello D'Andrea is a professor at ETH Zürich and the founder/CEO of Verity, the global leader in autonomous indoor drone systems. He cofounded Kiva Systems, which was acquired by Amazon and rebranded as Amazon Robotics. During his time as a professor at Cornell University, he cofounded the systems engineering program and led the Cornell Robot Soccer team to four world championships. He is also a founder of RoboGlobal, an organization that introduced the world's first Robotics and AI Exchange Traded Fund. His work as a new media artist has been exhibited at the Venice Biennale and is part of the permanent collections of the National Gallery of Canada and France's FRAC Centre. He created the drone design and choreographies for Cirque du Soleil and numerous other productions. He is a member of the U.S. National Inventors Hall of Fame and National Academy of Engineering.
---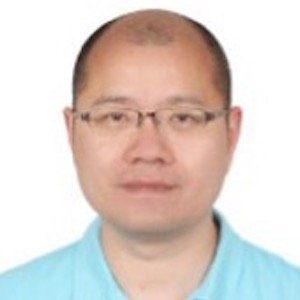 Dr. Ming Ge is founder and CEO, Apogeei, China. Dr. Ge founded Apogeei, which specializes in intelligent automation for industrial applications, in 2014. As a result of internal R&D investment and global acquisitions, the company now has more than 5,000 industrial applications in process automation and machine vision around the world. Prior to starting Apogeei, Dr. Ge was a professor at Hangzhou Dianzi University, where he also served as Director of the National Automation and Instrumentation Engineering Center funded by the Chinese Ministry of Education. He also worked at Honeywell for around 10 years as the Asia R&D team leader. He holds a Ph.D. in industrial automation from Zhejiang University. Dr. Ge is a member of the IFAC Industry Committee.
---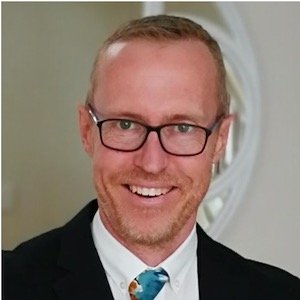 Dr. Thomas Jones is co-founder and CEO of S-PLANE Automation, South Africa. For the past 15 years S-PLANE has created and supplied products and support services for the conversion of human-piloted aircraft into unmanned and optionally piloted aircraft systems, as well as into airborne intelligence, surveillance, and reconnaissance systems. Dr. Jones was a professor and head of the Department of Electrical and Electronic Engineering at Stellenbosch University, where he supported the founding and development of diverse university start-ups. His R&D career mainly focussed on automation and certification of unmanned aircraft systems. He received his Ph.D. in Aeronautical and Astronautical Engineering from MIT. Dr. Jones is a member of the IFAC Industry Committee and TC 7.3 on Aerospace.
---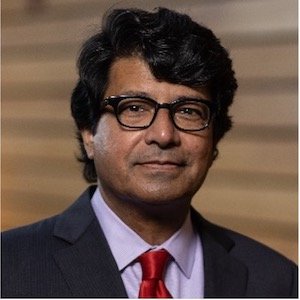 Dr. Tariq Samad is Senior Fellow at the Technological Leadership Institute, University of Minnesota. Dr. Samad joined academia in 2016 after a long career at Honeywell, from where he retired as Corporate Fellow. At Honeywell, he led several intrapreneurship initiatives and was involved in engagements with a variety of start-up companies in a number of markets. At TLI, Dr. Samad holds the W.R. Sweatt Chair in Technology Management and oversees programs that encompass technology management and innovation for current and future leaders. He is a Fellow of IEEE and IFAC and the founding chair of the IFAC Industry Committee.
---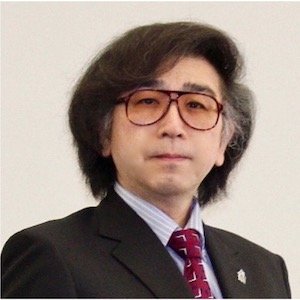 Dr. Yoshiyuki Sankai is a professor, the Executive Research Director at the Center for Cybernics Research, and the Director of F-MIRAI Center for the University of Tsukuba, the President and CEO of CYBERDYNE Inc., and a Program Director of SIP for the Cabinet Office of the Government of Japan. He successively held the position of Leader/PM for the FIRST program and ImPACT program, both initiated by the Japanese Cabinet Office, and the Business producer of the Program for Building Regional Innovation Ecosystem by MEXT. He is a fellow of the Robotics Society of Japan (RSJ) and the Society of Instrument and Control Engineers (SICE) and an International Fellow of the Royal Swedish Academy of Engineering Sciences (IVA). Main awards associated with him are the 2005 World Technology Award (the Grand Prize), the Edison Awards Gold Award (2014), the Medal of Honor with Purple Ribbon from the Emperor, and more.
---