D&I panel discussion: Empowering young researchers for career success in academia and industry
Date: 10:00-12:00, Wednesday, 12th July, 2023 (WeA)
Room: Room 503
Related Technical Committee: Diversity and Inclusion Committee
Chair:
Mary Doyle-Kent (South East Technological University, Ireland)
Organizers:
D&I Excecutive Comittee:
Mary Doyle-Kent (Chair, South East Technological University, Ireland)
Hye-Kyung Cho (Hansung University, Korea)
Patricia Pena (Federal University of Minas Gerais)
Maria Prandini (Politecnico di Milano, Italy)
D&I Consultants:
Bozenna Pasik-Duncan (University of Kansas, US)
Dawn Tilbury (University of Michigan, US)
Brenda O'Neill (South East Technological University, Ireland)
D&I Organizing Comittee:
Keiko Shimizu (Toshiba Energy Systems & Solutions Corporation, Japan)
Reiko J Tanaka (Imperial College London, UK)

Panelists:
Takako Hashimoto (Chiba University of Commerce, Japan),
Hyoun Jin Kim (Seoul National University, Korea),
Maria Prandini (Politecnico di Milano, Italy),
Noboru Sakamoto (Nanzan University, Japan),
Larry Stapleton (South East Technological University, Ireland),
Dawn Tilbury (University of Michigan, USA)
Abstract
This round table event will bring together prominent role models from diverse backgrounds, including minority groups. They will share their professional challenges and successes. We will welcome engagement with the audience.
The Panelists are individuals who will bring a positive message to our emerging researchers, sharing how they, by overcoming adversity in some cases, have become renowned academics and industrialists in their area of expertise.
This event will look at some of the challenges that young researchers commonly face:
Building confidence
Building respect
How to access financial supports
Being part of the research community and becoming relevant
Bonding with fellow researchers
Session Program
10:00-10:10 Opening talk, introduction of panelists. (Dr. Doyle-Kent)
10:10-11:50 Panel discussion
11:50-12:00 Concluding the meeting and closing talk (Dr. Doyle-Kent)
Biography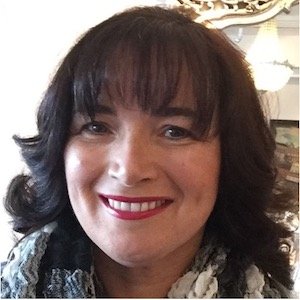 Chair: Dr. Mary Doyle Kent, Chair of IFAC's Diversity and Inclusion Committee
Mary studied production engineering in the Technological University of Dublin (TUD) graduating with an honours Bachelor's Degree (BSc.Eng). Her education continued in Trinity College Dublin (TCD) with a Master's Degree in Mathematics (MA) and in Dublin City University (DCU) with a Master's Degree in Engineering (M.Eng). Her Doctoral Degree is from the Technical University in Vienna (TUWien).
Mary has worked in industry in France and Ireland in the automotive, toy, medical device companies as New Products Engineer and New Products Manager. Her current roles are Programme Leader and Lecturer in the South East Technological University (SETU) in Waterford Ireland and is a Principal Investigator in the INSYTE research group in SETU. In 2022 Mary was SETU's Employee of the Year for Diversity and Inclusion.
As a long-standing chartered member of Engineers Ireland, Mary is active in the Southeast Region, and has held the positions of Chair, Vice Chair and Secretary.
Since 2014 Mary has become an active member of the International Federation of Automatic Control's (IFAC) Technical Committee 9.5 (TC9.5) In 2019 Mary became Chair of their Diversity and Inclusion Working Group and in July 2020 was honoured again by becoming a Council Member of IFAC, as well as the Chair of IFAC's Diversity and Inclusion Executive Committee.
---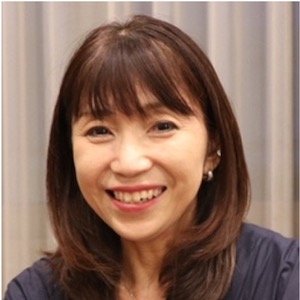 Takako Hashimoto
Vice President, Director of International Center, Chiba University of Commerce (Professor)
IEEE R10 Director-elect (2023-2024)
Takako Hashimoto graduated from Ochanomizu University in Japan and received a Ph.D. in computer science from the Graduate School of Systems and Information Engineering, University of Tsukuba. She worked at the Software R&D Center of Ricoh Co. Ltd., Japan, and in April 2009, became an Associate Professor of Chiba University of Commerce. In 2015, she stayed at the University of California, Los Angeles as a visiting researcher. She is currently the Vice President and Professor of the Faculty of Commerce and Economics at the Chiba University of Commerce. She has focused on data mining research and social media analysis, especially topic extraction from millions of tweets related to disasters and the COVID-19 pandemic. She served as a Board Member of the Database Society of Japan, a Research Fellow of the University of Tokyo, and a Fellow of the Information Processing Society of Japan. She is a recipient of the 2019 MGA Larry K. Wilson Transnational Award. She is served as a Board Member of the Database Society of Japan, Chair of IEEE Japan Council (2021-22), and BoG of IEEE Computer Society (2021-23) and has served as the Past Chair of IEEE Women in Engineering (2015-16). She has been elected IEEE R10 Director-elect (2023-24) as well. In 2019, she received the IEEE 2019 MGA Larry K. Wilson Transnational Award, and Fellow of the Information Processing Society of Japan.

---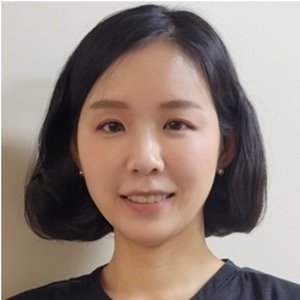 H. Jin Kim
H. Jin Kim is a Professor in Aerospace Engineering at Seoul National University. She received MSc and PhD degrees in Mechanical Engineering from the University of California, Berkeley and BS in Mechanical Engineering from Korea Advanced Institute of Science and Technology (KAIST), Korea. Her research is on navigation, control and path planning of autonomous robotic systems, such as ground robots, autonomous vehicles, and flying robots. She has served for several journals and conferences: as an Associate Editor for IEEE Transactions on Robotics, Mechatronics, an International Journal of IFAC, and IEEE Conference on Robotics and Automation, as a Senior Editor for Journal of Intelligent & Robotic Systems, and an Editor for International Journal of Control, Automation, and Systems. She has been selected as one of the leading researchers for 100 future technologies in Korea and a member of National Academy of Engineering of Korea.
---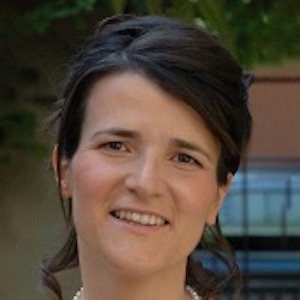 Maria Prandini
Maria Prandini received the Ph.D. degree in Information Technology from the Università degli Studi di Brescia, Italy in 1998. She was a postdoctoral researcher at the University of California at Berkeley (1998-2000). She also held visiting positions at Delft University of Technology (1998), Cambridge University (2000), UC Berkeley (2005), and ETH Zurich (2006).
In 2002, she became an assistant professor of automatic control at Politecnico di Milano, where she is currently a full professor and also coordinator of the study program in Automation and Control Engineering for the term 2022-24. She holds a visiting professorship at Oxford University, UK, for the triennium 2022-25.
She was elected member of the IEEE CSS Board of Governors (2015-17), and IEEE CSS Vice-President for Conference Activities (2016 and 2017). She is currently IFAC Vice-President Conferences for the triennium 2020-23, co-general chair of the IEEE Conference on Decision and Control 2024, and an associate editor of IEEE Transactions on Network Systems and Automatica. In 2022, she was nominated IFAC President for the triennium 2026-29. In 2018 she received the IEEE CSS Distinguished Member Award and in 2020 she was elevated to IEEE Fellow. Her research interests include stochastic hybrid systems, randomized algorithms, distributed and data-based optimization, multi-agent systems, and the application of control theory to transportation and energy systems.
---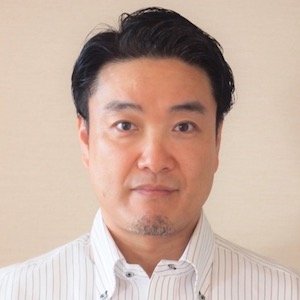 Noboru Sakamoto
Noboru Sakamoto received the B.Sc. degree in mathematics from Hokkaido University and M.Sc. and Ph.D. degrees in aerospace engineering from Nagoya University, in 1991, 1993, and 1996, respectively. From 1996 until 2015, he held positions in the Graduate School of Engineering in Nagoya University. Currently, he is a Professor with the Science and Engineering of Nanzan University in Nagoya, Japan. He has held visiting research positions at University of Groningen, The Netherlands, in 2005 and 2006 and at University of Deusto, Spain, in 2018 and 2019. He received the SICE Best Paper Prizes in 1997, 2006, 2008 and 2011 and Kimura Prize in 2016. His research interests include nonlinear control theory, control of chaotic systems, dynamical system theory and control applications for mechatronics and aerospace engineering.
---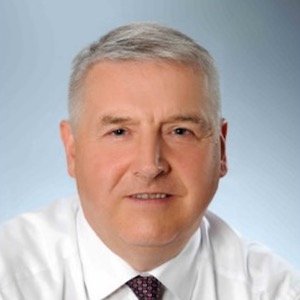 Larry Stapleton
Dr. Stapleton is an internationally recognised expert on opportunities and challenges associated with the increased complexity resulting from digital systems and the ways these complexities load risk and liberate organisational and leadership performance. He runs a successful professional services business called "Knewfutures" supporting public and private sector organisations all over the world, including international agencies, national governments and agencies, regulators, private sector firms and NGOs. Through his research and professional practice, he has worked with hundreds of organisations, with extensive experience in Europe, Asia, Africa and Australia. He has twenty-years "on-the-ground" experience in post-conflict regions and with marginsalised groups including LGBTQ+ and less-abled groups impacted by the digital paradigm shift.
At the South East University of Technology (SETU) in Ireland he is founder and Director of the INSYTE Centre which offers postgraduate programmes and research services. He has held many international professorial positions. He currently holds visiting positions at the Technical University of Vienna, London School of Economics accredited RiInvest International and at the Institute of Banking, University College Dublin He has won the best international professor award for executive education at the Technical University of Vienna five times. He is also Programme Director for Digital Business at the Irish Management Institute, a global Top-50 executive education faculty.
He has over 160 academic publications based upon work with hundreds of organisations, has edited 3 books and numerous book chapters, and has contributed dozens of government, regulator and EU reports and white papers. He is IFAC Coordinating Committee Chair for the Social Effects of Automation and Control (CC9)and co-founder of the IEEE Technical Committee for Technology and Society: Universal Access to Technology (SSIT-UAT). He is also on the Irish Academy of Management National Council.
Larry has won several international awards for his professional and academic leadership. In 2020 he became the first Irish person to win the prestigious IFAC "Outstanding Achievement Award" for "sustained outstanding performance in major leadership positions" at the World Congress in Berlin. In March 2022 he was nominated for an international leadership award for global Equality, Diversity and Inclusion.
---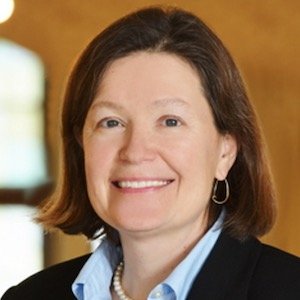 Dawn Tilbury
Dawn M. Tilbury is the inaugural Ronald D. and Regina C. McNeil Department Chair of Robotics at the University of Michigan, and the Herrick Professor of Engineering. She received the B.S. degree in Electrical Engineering from the University of Minnesota, and the M.S. and Ph.D. degrees in Electrical Engineering and Computer Sciences from the University of California, Berkeley. Her research interests lie broadly in the area of control systems, including applications to robotics and manufacturing systems. From 2017 to 2021, she was the Assistant Director for Engineering at the National Science Foundation, where she oversaw a federal budget of nearly $1 billion annually, while maintaining her position at the University of Michigan. She has published more than 200 articles in refereed journals and conference proceedings, and is currently the President of the American Automatic Control Council (AACC), the US National Member organization of IFAC. She is a Fellow of IEEE, a Fellow of ASME, and a Life Member of SWE.
---