MATHWORKS MINIDRONE COMPETITION
IFAC World Congress 2023 | Yokohoma, Japan

Minidrone Competition Organizers and Contact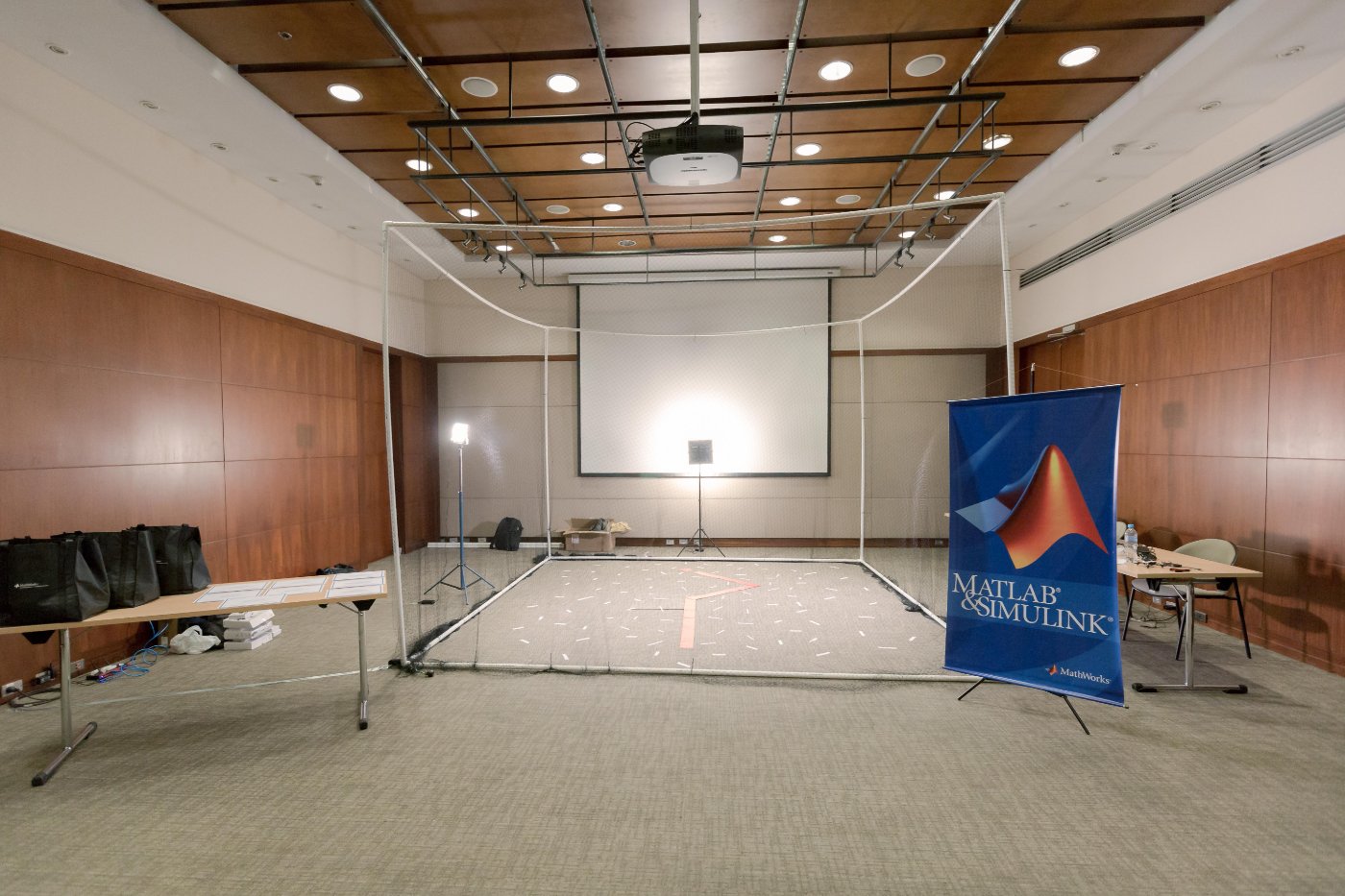 For questions about the competition, please send an e-mail to minidronecompetition@mathworks.com Learn how to develop an autonomous Minidrone line follower and develop key skills like Model-Based Design relevant to the industry – all while having fun using drones! This competition is hosted by MathWorks, makers of MATLAB and Simulink, at IFAC WC 2023.
---
Competition Details:
Get an introduction to Model-Based Design while challenging your peers. You will design a line follower algorithm using Simulink and learn how to model, simulate, and fly a Minidrone.
Competition Audience: Industry and academia worldwide
Team strength: 2-4 members including team captain
Teams will be provided with Complimentary MathWorks Software to work on the problem statement.


Round 1| Simulation
Develop path planning, image processing, and control systems for a Minidrone line follower in simulations

Round 2| Deployment
Deploy algorithms designed during the simulation round to a Parrot Mambo Minidrone provided to the teams by the organizers on the final event day.

---
Competition Timeline:
| | |
| --- | --- |
| Task | Deadline |
| Application | 5-Apr-2023 |
| Simulation Submission | 19-Apr-2023 |
| Finalist Declaration | 24-May-2023 |
| Final Round | 10-11 July 2023 |
---
Have Questions?
Drop an e-mail to minidronecompetition@mathworks.com