Download the IFAC APP to access the World Congress 2023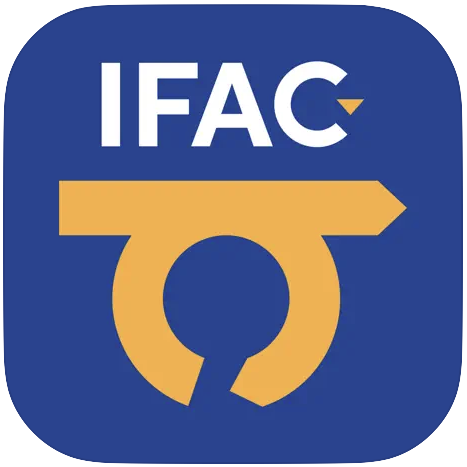 The IFAC Conference App is an IFAC Brand App for mobile devices and computers where all IFAC events will appear in one and the same "home'" environment. The App will also provide information on the various programs and events of the IFAC World Congress 2023, so if you have already registered for the Congress, please download the App from the download link below.
After installing the app, you can:
Access the IFAC World Congress 2023 by clicking on the respective title and pressing "Install"
(To install the IFAC conference program, any of email addresses which were registered when you made a conference registration is required)
Access the event programme and speakers list
Create your own daily schedule that will guide you through the day
Stay informed and receive the latest messages and news
Chat with other attendees
Take notes during sessions
---

How to download:
The easiest way to download our mobile app is to scan one of these barcodes. You can also search for 'IFAC' in the Apple App Store or Google Play Store.
Please sign up or sign in with the email address you entered when you registered.
After downloading the app, don't forget to enable push notifications to stay up-to-date on the latest happenings and important news!