Welcome from the IFAC President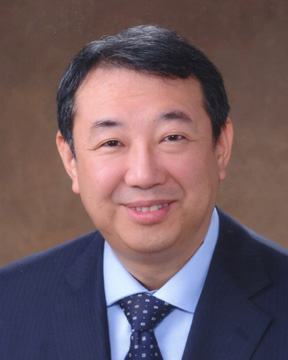 Dear IFAC friends and Colleagues,
Since 1957, the International Federation of Automatic Control (IFAC) has contributed greatly to promoting scientific activities and technological developments in the field of automatic control. The IFAC World Congress is the largest event in the field, held every three years. I am extremely excited that the World Congress in 2023 will be hosted in Yokohama, Japan.
On behalf of IFAC, I would like to thank you for your participation in the IFAC World Congress 2023. It has been 42 years since the last World Congress was held in Kyoto, Japan in 1981. It has been the long-cherished wish of Japanese researchers in the field of automatic control to hold the IFAC World Congress again in Japan. For IFAC 2023, we have proposed the vision of "Wa (Harmony)". In a broad sense, it represents the design of the large harmonious control loop to solve societal problems and to create societal values. From the Japanese perspective, it also means harmony of traditional culture and innovative technology.
I would like to express my gratitude to all those who have worked hard to invite it again in Japan. Thanks to the cooperation of Prof. Shinji Hara, Prof. Tetsuo Sawaragi, Prof. Keiko Takahashi, and many others, it was decided at the IFAC Council Meeting in 2016 that the 2023 IFAC World Congress would be held in Yokohama. Since then, we have been making preparations for the conference for the past seven years under the leadership of Prof. Jun-ichi Imura, the General chair, and Prof. Hideaki Ishii, the IPC chair. During that time, various unexpected events happened such as COVID-19, and it was not easy to prepare it. I would like to express my sincere appreciation to the members of the National Organizing Committee, industrial partners, Japan National Tourism Organization (JNTO), Yokohama Convention & Visitors Bureau (YCVB), Pacific Convention Plaza Yokohama, and Congrès Inc. for the tremendous efforts, and to Science Council of Japan, The Society of Instrument and Control Engineers (SICE), The Institute of Systems, Control and Information Engineers (ISCIE), Kanagawa Prefecture, the City of Yokohama, and all the sponsors for their generous support.
As revealed by the COVID-19 pandemic, many societal issues have emerged for scientists and engineers. To tackle societal problems for sustainable developments in the future, cooperation is especially important. This is the first in-person IFAC World Congress in six years after the pandemic of COVID-19. I am extremely happy to know that many participants have registered for the congress as on-site attendees. This is an indication of the high expectations of many people to come to Yokohama, and to participate and discuss face-to-face. I am honored to be able to offer such an opportunity and hope to make it a success. I hope that all the on-site participants will spend a precious time at the congress and enjoy Yokohama and the surrounding tourist attractions by participating in the technical sessions, workshops, tutorials, and many other events.
The social and global environment in which we live is rapidly changing, and it is not easy to predict what will happen in future. However, I hope that the concepts and technologies of automatic control will be utilized to enhance people wellbeing and to build a sustainable, peaceful society, and that this IFAC WC 2023 will be the trigger. We will make every effort for IFAC 2023 to be enjoyable both technically and socially and very much hope that many of you will join us in Yokohama from all over the world.
Hajime Asama
IFAC President 2020-2023

IFAC2023 Vision: "Wa (Harmony) - Control for Solving Societal Problems and Creating Social Values"
Welcome from the IFAC2023 General Chair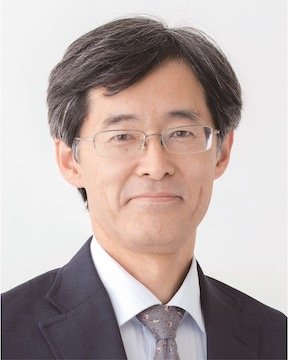 Dear Congress Attendees and Colleagues,
On behalf of the Organizing Committee of the IFAC World Congress 2023, I would like to express our deep gratitude for your participation in this world congress.
After a long preparation period under challenging circumstances due to the COVID-19 pandemic, which began in July 2020 after the conclusion of the Berlin Congress in 2020, we are now delighted to meet you in person and hold the IFAC World Congress in Yokohama. In the early stage of our preparations, the pandemic situation was completely unpredictable, so we had to explore possibilities of three event formats: in-person, fully online, and hybrid. Assessing the pandemic situation at the time of the congress, determining the appropriate event format, and calculating the expected number of participants proved to be difficult tasks. Approximately one year ago, we officially decided on a hybrid format with a focus on in-person participation. It is a great pleasure for us to see that at last, the event is taking place under the circumstances that we had envisioned.
One of the major highlights of the congress program is the strengthened collaboration with the industry. We established the Industry Group within the Organizing Committee, consisting of a total of 137 members from the academia and the industry with participation from about 50 Japanese companies in 17 technical fields. In collaboration with the IFAC Industry Committee, the Industry Group has successfully organized a wide range of events, including forums, organized sessions, technical tours, exhibitions, and so on. We strongly hope that these activities and efforts can lead us to a start of further collaborations with industrial companies engaged in automatic control. Another highlight is that under the initiative of President Hajime Asama, we have introduced a new format of sessions called Forums. There are in total of 22 forums covering themes related to Industry, Education, Funding, Diversity and Inclusion, and Citizens. In addition to the standard technical sessions, emphases are placed on interactive sessions, where presentations will be using large monitors and are accompanied with shotgun talks. Moreover, we have five competitions including a long-distance drone competition spanning approximately 16 kilometers across the Tokyo Bay, over 25 exhibition booths, events planned by students who are part of the IFAC 2023 Organizing Committee, and the Night Festival of Underwater Robots.
This success is thanks to all of you: authors, reviewers, participants, members of the International Program Committee, IFAC stakeholders, and the entire IFAC community. I would like to express my gratitude for your contributions that have made this world congress a fulfilling experience.
Yokohama has a population of approximately 3.7 million, making it the most populous city in Japan next to Tokyo. It is a city that has developed in terms of transportation and industry and is one of the leading commercial and industrial cities driving Japan's economy. Furthermore, to the southwest of Yokohama lies Kamakura, a historic city that served as the seat of the shogunate in the 1200s, offering the opportunity to experience Japan's traditional culture. Yokohama, with its remarkable blend of traditional Japanese and Western cultures, is also a highly popular tourist destination centered around its port. The congress venue, PACIFICO Yokohama is in the central part of the city and a convenient point to start your exploration. Alongside the technical exchanges at the congress, please enjoy the scenic beauty, history, and cuisine filled with the charm of Yokohama.
Finally, I would like to take this opportunity to express my gratitude to the members of the Organizing Committee who volunteered their valuable time to prepare for this congress, and to the Industry Group members who organized numerous events. I would also like to thank the organizers, the Science Council of Japan (SCJ) and the Japan Association of Automatic Control (JAAC), the co-organizers, the Society of Instrument and Control Engineers (SICE) and the Institute of Systems, Control and Information Engineers (ISCIE), as well as the companies and foundations as sponsors, and Congrès Inc., which has managed the overall planning and operation as the official PCO.
I would like to express our gratitude to all those involved in IFAC 2023.
Jun-ichi Imura
General Chair IFAC 2023
Welcome, Governor of Kanagawa Prefecture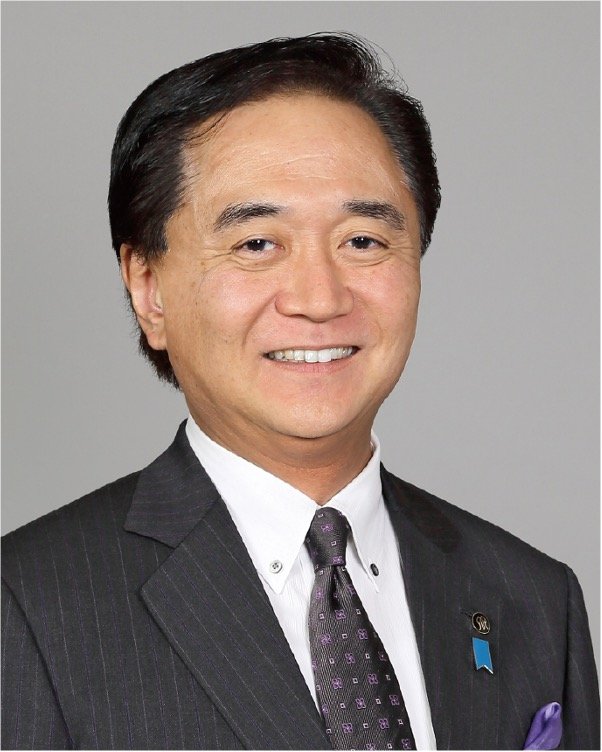 It is my great pleasure that the 22nd World Congress of the International Federation of Automatic Control is being held here in Yokohama, Kanagawa Prefecture, in the presence of Their Majesties the Emperor and Empress.
Here, the Port of Yokohama, was opened 164 years ago. At that time, this place was a small fishing and farming village. The village became the symbol of opening of Japan after the long national isolation, and it has developed into one of the largest cities in Japan, with the world's leading international port.
During the past 100 years, not only Yokohama, but also the entire world experienced rapid changes. Especially, the progress of technology has transformed our life drastically. When mobile phone was developed and became available, we were very excited. It is still fresh in my memory, and I feel like it took place quite recently. Now we are able to do everything with the mobile phone, such as sending a text message, shopping and booking a ticket.
Today, digital revolution has progressed on a full scale, and that trend is being accelerated even more. It is necessary for us to seriously discuss how we should face the latest technologies, such as the generative AI and ChatGPT.
Against this background, the International Federation of Automatic Control has been significantly contributing to the development of system control since its establishment in 1957, conducting cross-sectional research from the perspective of "automatic control" in a wide range of academic fields, such as science, medicine, agriculture, environment, society and economy in addition to industry. I would like to express my deep respect to your endeavors.
Today, we are required to work together for solution of various issues toward realization of a sustainable society. You are highly expected to solve the challenges through innovation of system control, and I believe this world congress will be highly meaningful.
Kanagawa Prefecture is often said to be "Japan in miniature". It has big cities like Yokohama and also idyllic towns. There are famous beach of Shonan, mountains with rich nature, the ancient samurai capital of Kamakura, and leading spa resort of Hakone. I hope you will have a special time visiting these wonderful places during your stay.
Lastly, I wish good health and every success of people gathering here today and even more development of the International Federation of Automatic Control. I would like to conclude my remarks wishing that this world congress will be a great success. Thank you for your attention.
Yuji Kuroiwa
Governer of Kanagawa Prefecture

Welcome, Mayer of Yokohama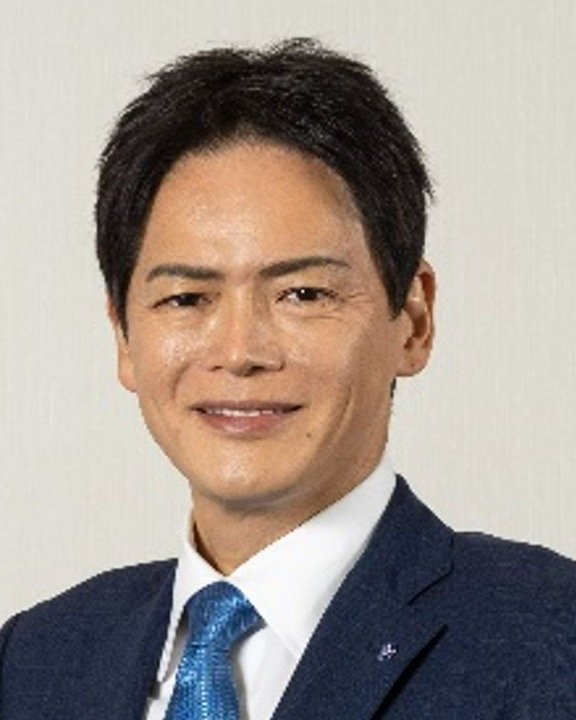 It is a great honor to host the largest international convention in the field of automatic control, the "22nd World Congress of the International Federation of Automatic Control," in Yokohama. On behalf of the citizens of Yokohama, I would like to extend a heartfelt welcome to everyone who has traveled to our city from within Japan and abroad for this prestigious event.
Innovation in system control is essential in tackling global social issues such as decarbonization, digitalization, aging, natural disasters, and pandemics. I have a deep respect for the steadfast dedication of everyone involved in research and technology development in the field.
In order to achieve sustainable development and leave behind a beautiful planet for future generations, the City of Yokohama is building a decarbonization model for large cities. Four years from now, we will host an international horticultural expo, "Green x Expo 2027." The expo will be a chance for Yokohama to share its vision for a society that utilizes green transformation to address global issues, including decarbonization.
This congress will be a wonderful opportunity for Yokohama's citizens, especially the younger generation, to participate in workshops and public lectures. I hope that this congress will foster future leaders, inspire innovation, and lead to the formation of new partnerships between the participants and Yokohama's residents and businesses.
In addition to the scenic waterfront near the venue, Yokohama boasts a variety of hotels, restaurants, shopping malls, and tourism sites such as Sankeien Garden, a traditional Japanese-style garden renowned for its harmonious blend of historical buildings and seasonal nature.
Please enjoy your time in Yokohama, a safe and comfortable port city renowned for its unrivalled hospitality, where tradition and cosmopolitanism go hand-in-hand.
Takeharu YAMANAKA, Ph.D.
Mayor of Yokohama